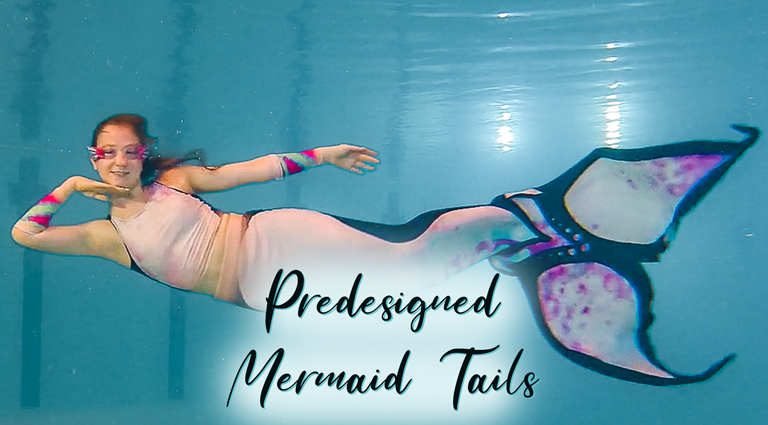 It's our passion to spread mermaid joy around the world with our mermaid tails. All of our tails feature an elastic-free waistband, thick and luxurious fabric, vibrant colours, exceptional detail, custom sizing and an open bottomed fluke that is sure to make anyone from a hobbyist to a professional mermaid happy. 
Order a predesigned mermaid tail here: Predesigned Mermaid Tail Order Form
Matching Apparel
Custom mermaid top - $60 USD
Custom mermaid leggings/capris - $70 USD
Custom mermaid bracers - $40 USD
Custom mermaid mask - $15 USD
Matching webbed gloves - $60 USD
+$15 USD for fin upgrade for bracers and webbed gloves
Designs
Galene - Mermaid Linden by BodyGlove monofin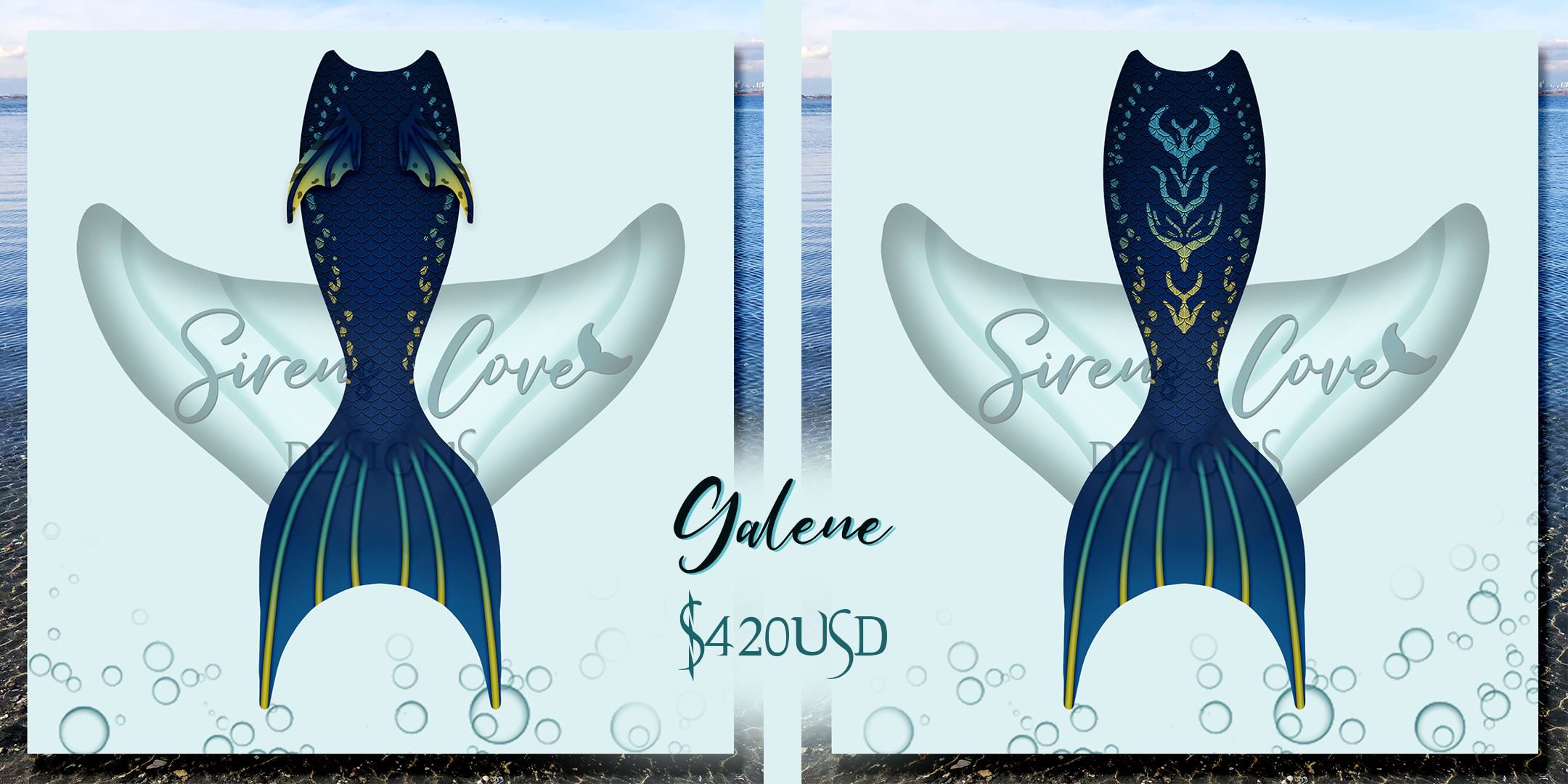 Aurora - Finis Luna monofin (small or medium)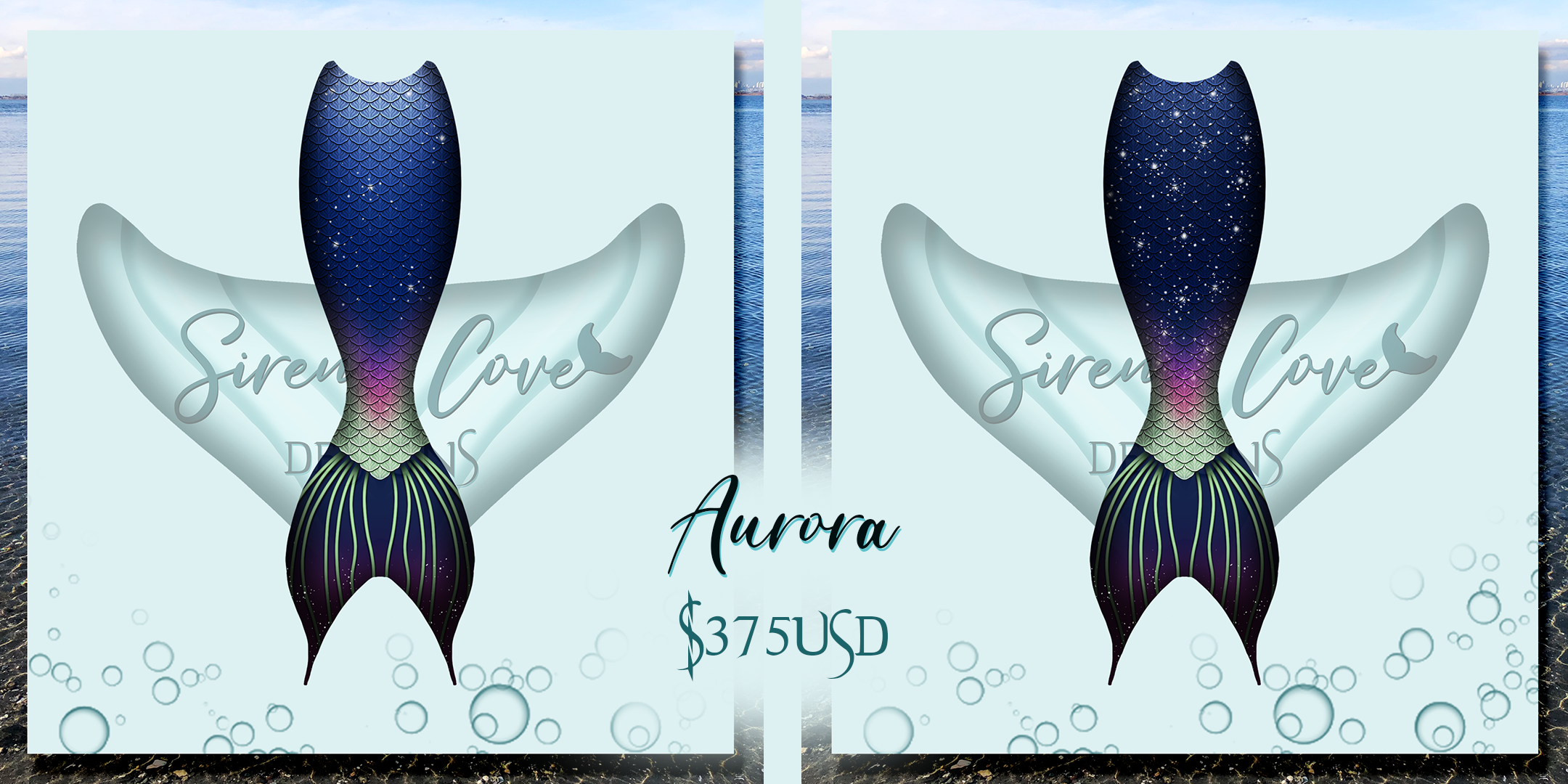 Swimalotl 2.0 - Finis luna monofin (small or medium)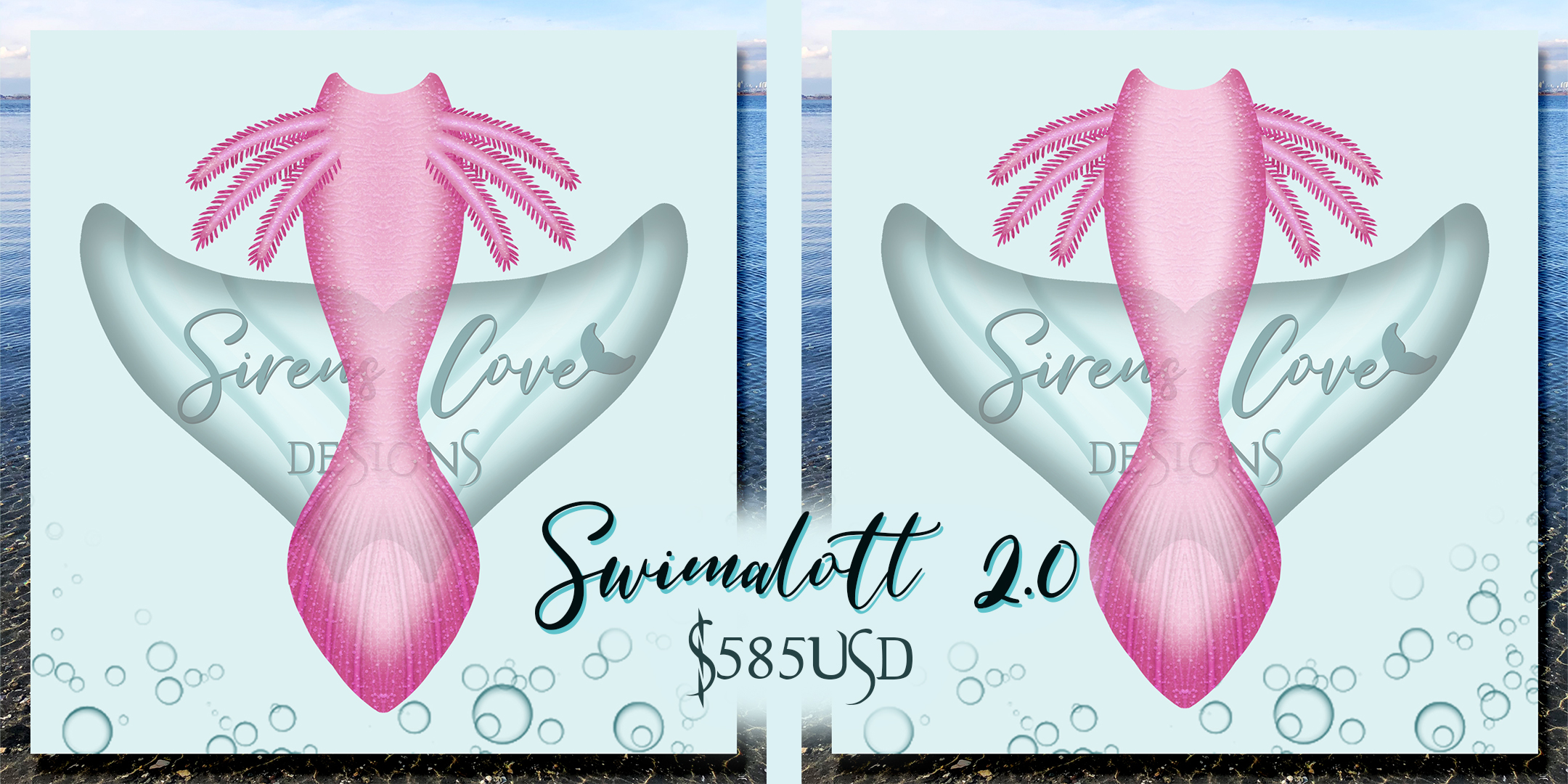 Pride 2022- Finis Luna (small or medium)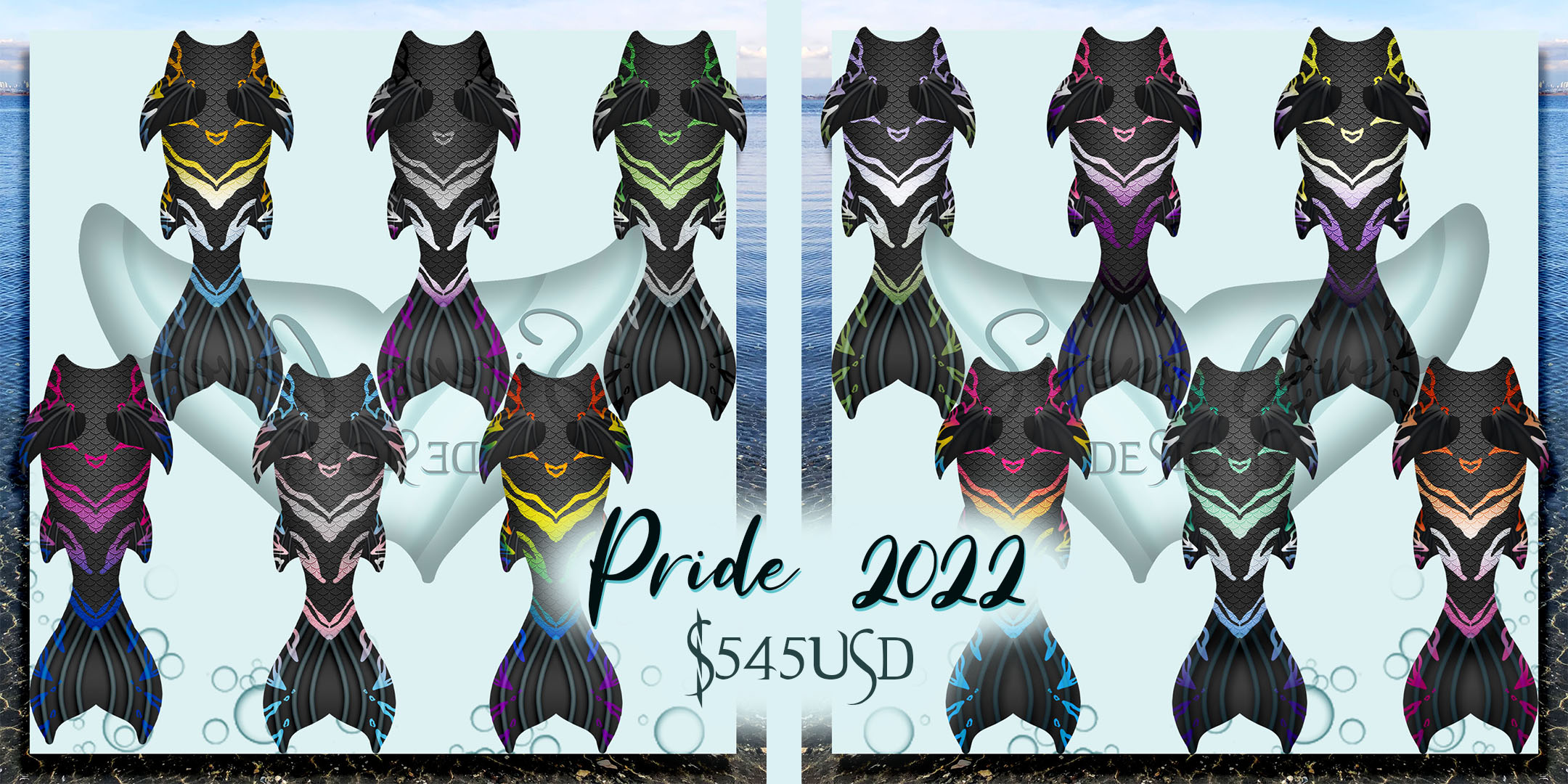 Sea Dragon - Mermaid Linden by BodyGlove monofin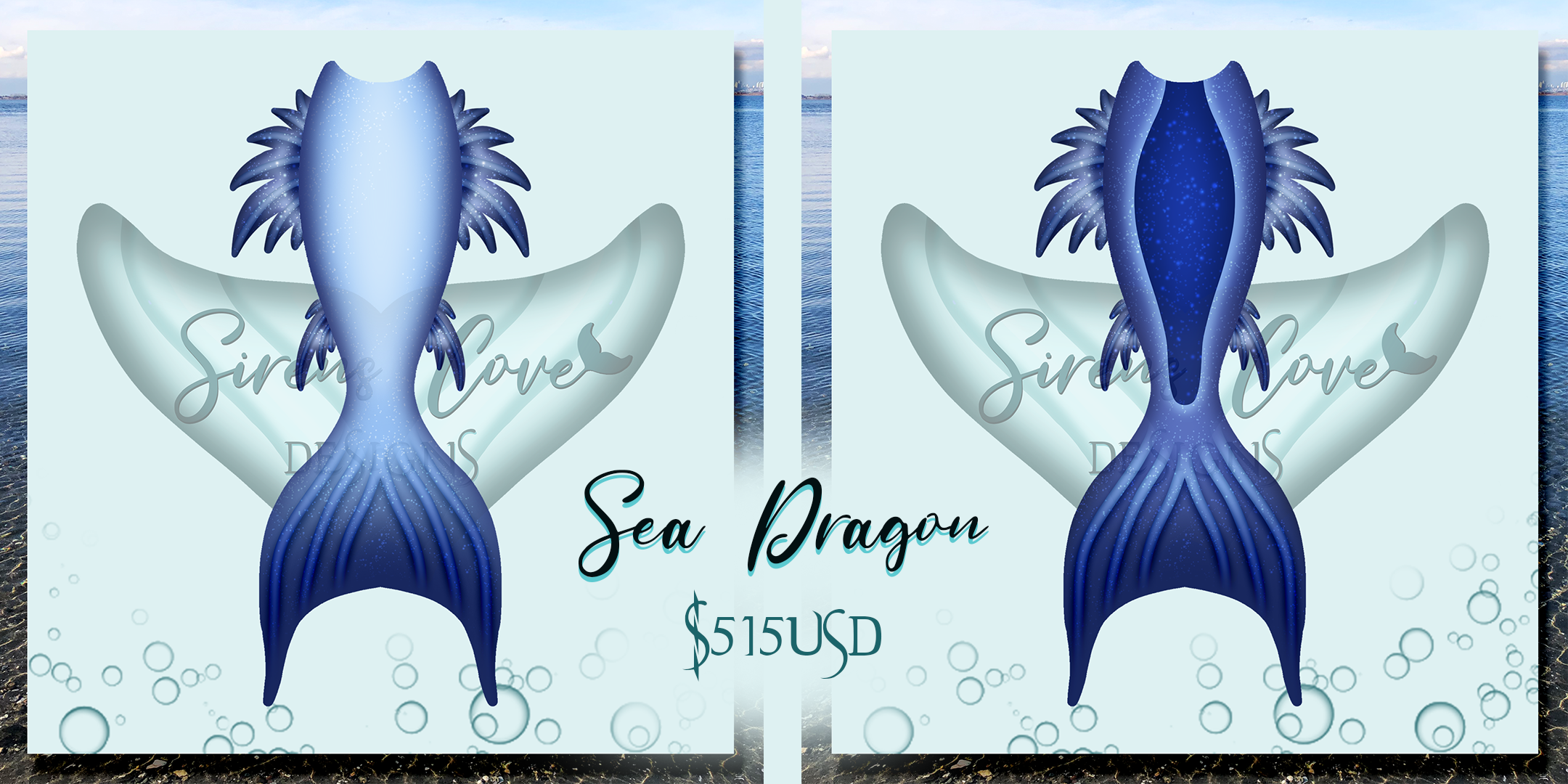 Anniversary Tails - Finis luna monofin (small or medium)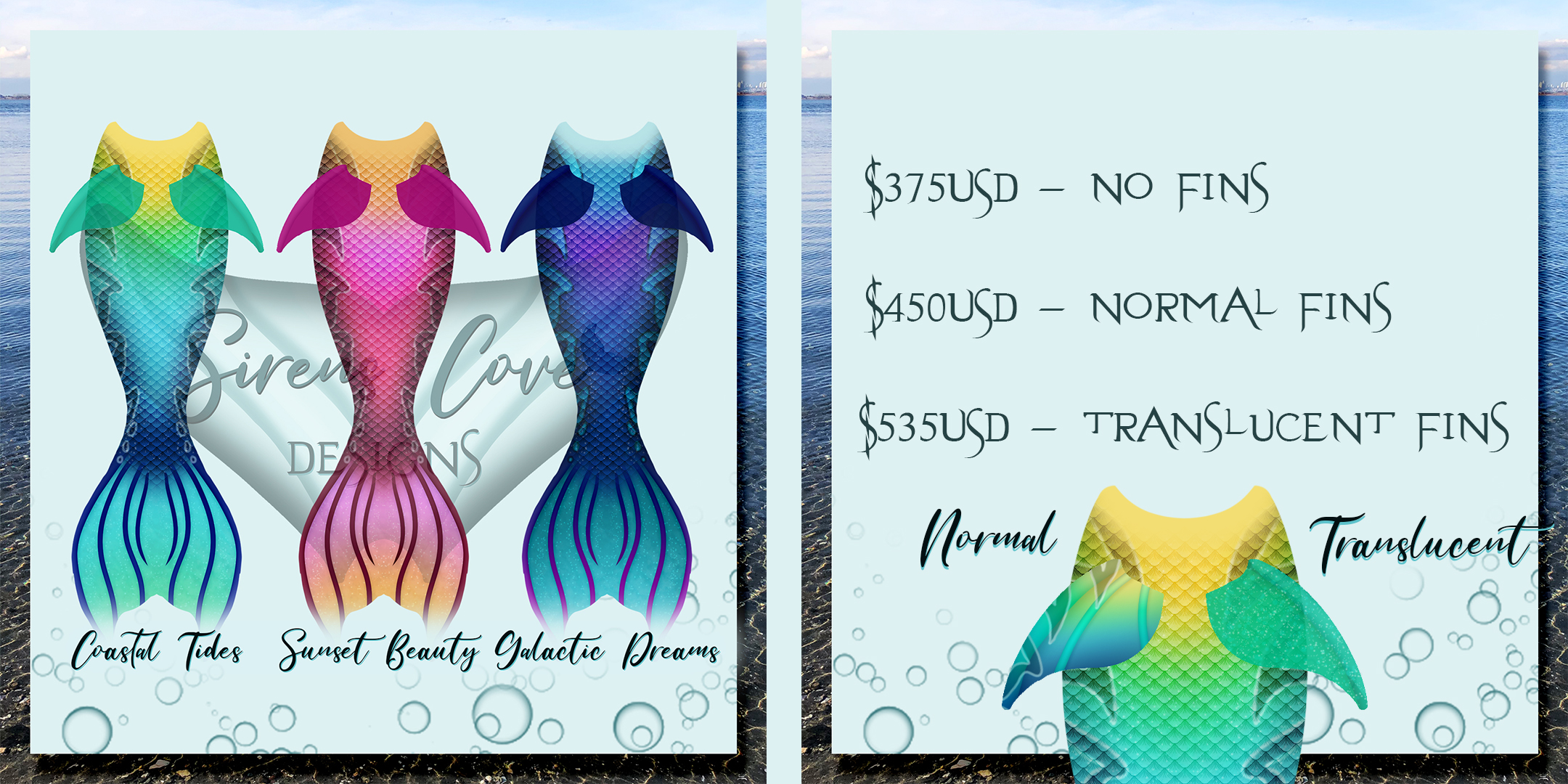 Yellow Fin - Finis Luna (Small or Medium)



Tributary Siren - Finis Luna (Small or Medium) *can be modifided into Mermaid Linden by BodyGlove monofin or Lucia FishFin (+50USD for lucia)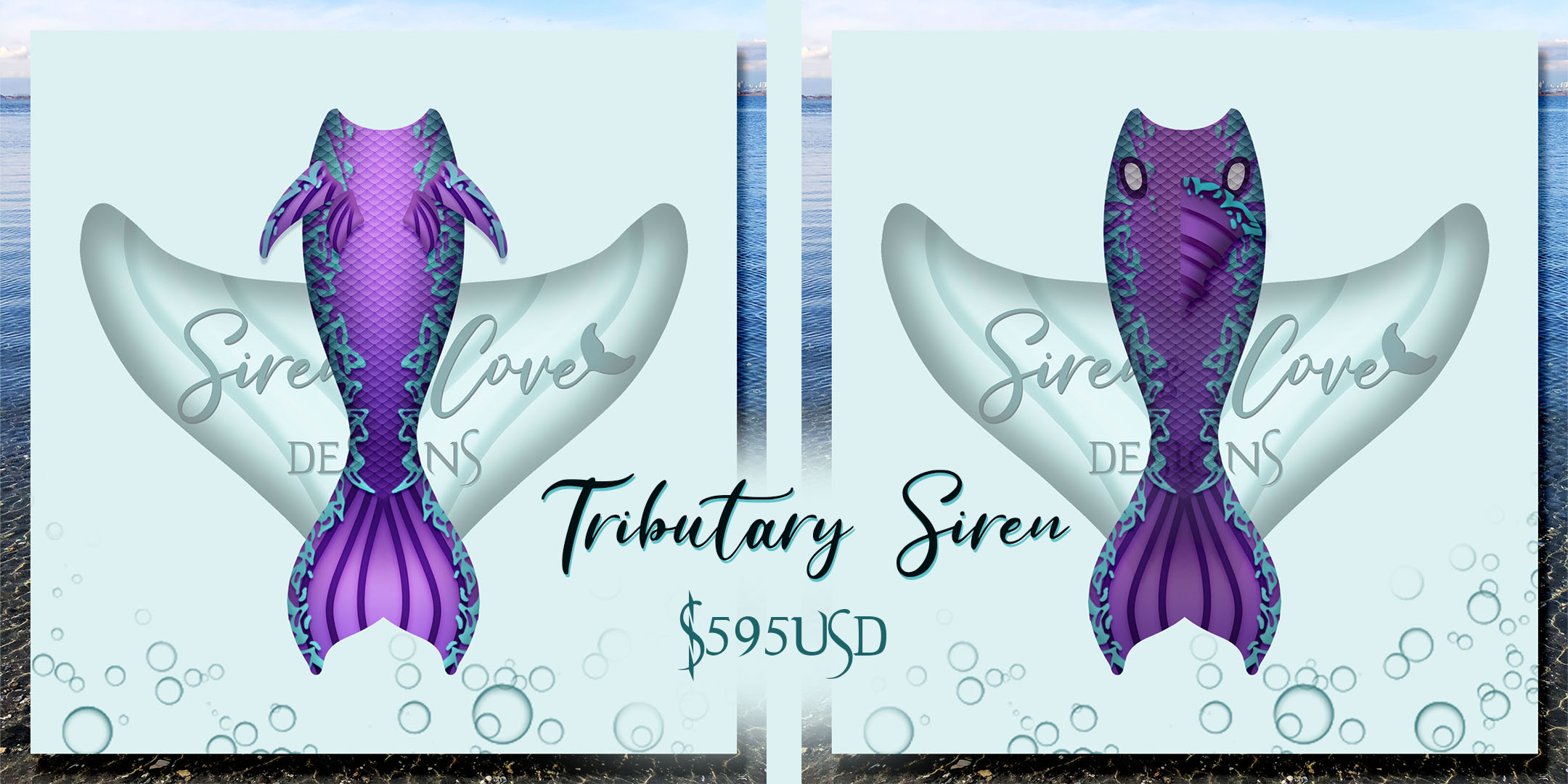 Orca Collection - Lucia FishFin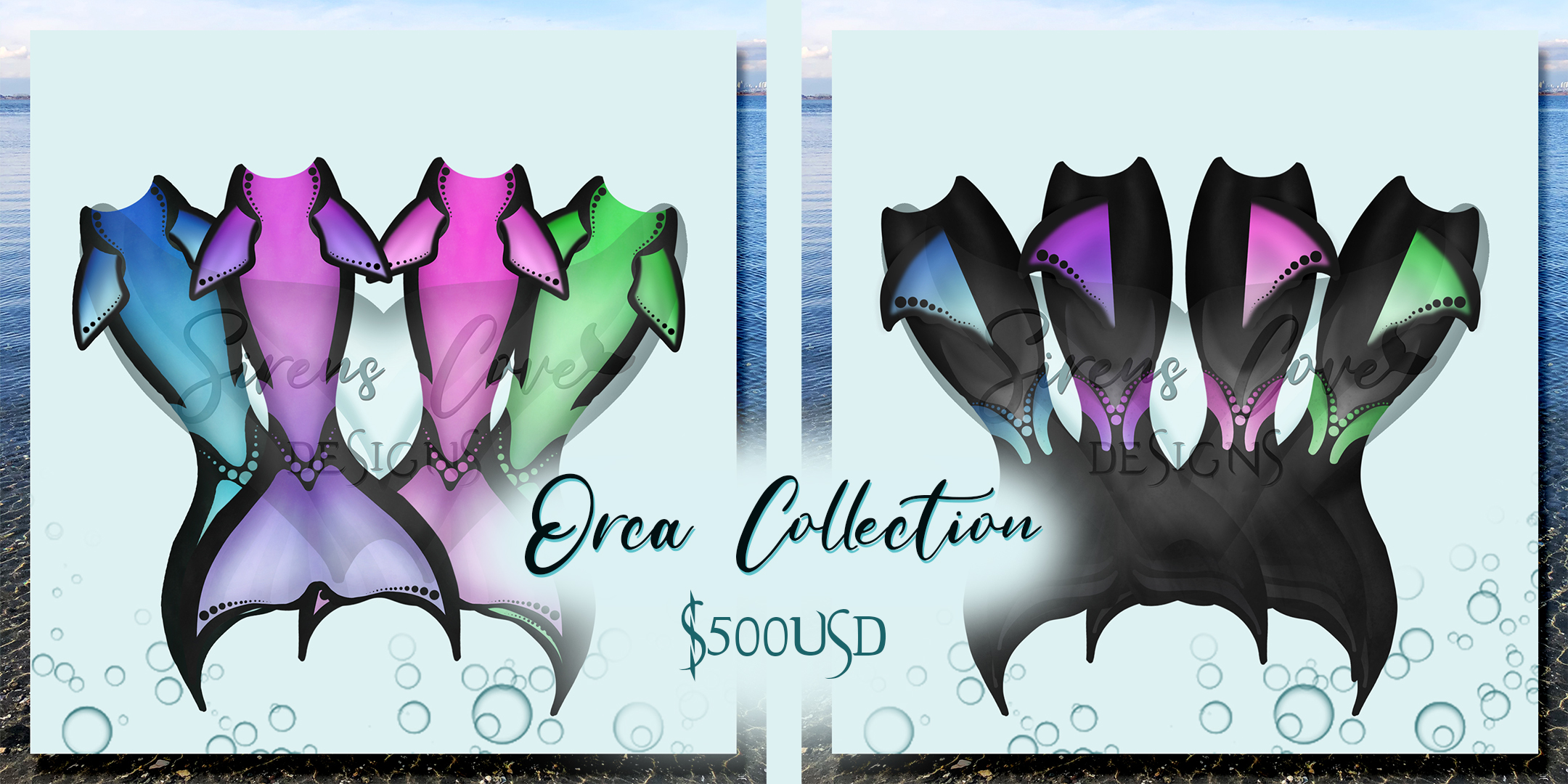 FAQ
Predesigned vs Custom Mermaid Tails
Our Predesigned Mermaid Tails are practically the same as our Custom Mermaid Tails except that the design is premade. They are still custom sized and made with the same fabric and sewing techniques as our Custom Mermaid Tails.  
Production times
For mermaid tails, we run on a waitlist system. We can accept orders at any time but will notify you once ready to begin production. From there, they can take anywhere from 3-5 weeks before we can ship it out. 
How to order a predesigned mermaid tail
Once you submit your application, we will send you an invoice for $50USD and give you an approximation of the timeline. Once we're ready to begin production of your tail, you will be sent an invoice for the rest of the payment and we will ask for your measurements. Once we've received your measurements, we modify the design to work best on your body type then we send it off to the printers. Once the fabric has returned to us, we start sewing your tail. Then we place everything into a box and send it off to you. 
Warranty and repairs
All of our tails have lifetime warranty for repairs that we can make. That includes: burst seams and small holes NOT fading or pilling of the fabric. If you notice that there's a small hole or your seams are starting to burst, send your tail in immediately to get it repaired. Sirens Cove Designs is NOT responsible for paying any shipping needed to get your tail back to our workshop. We cannot guarantee that we will be able to repair your tail but the smaller the damage, the more likely we can repair it. 
Printed Fins
Printed fins are printed on to the body of the tail and aren't the same as extra fins. Extra fins are separate pieces of fabric sewn onto the fabric. Printed fins still look beautiful and are a more budget friendly option.
What fabric do you use?
Our tails are made of a thicker spandex, similar to neoprene and are made using sublimation printing. 
Returns/ exchanges
We do not offer any returns of exchanges in any of our products as they are all made to order. Once you fill out the order form, there's no going back so make sure that you're ready when you order. 
Payment
Once you fill out the form, we take a small payment of $50USD. Once we start production of your tail, we take the remaining payment.

If you have any other questions, feel free to contact us.